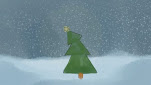 For those who have lost loved ones, the holidays are always bittersweet. All the joy of the season is tinged with this deep sadness, a hard nostalgia that shows up in every ritual and tradition. There are also those who are physically far from their loved ones, and those who just feel isolated and alone, not able to connect to others during the season.
Bad news hits harder at the holidays in part because the expectation for joy is so high. It's difficult to make space for your own sadness while surrounded by others' celebrations, and difficult to reach out to others when you feel like they are occupied with family and other obligations.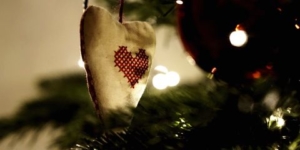 For me, I have to recognize why I feel tired all the time, why my energy drops lower than I want it to be, and why I struggle to connect to some parts of the season: grief is taking up space in my heart and body, and whether I acknowledge it or not, I carry the weight of loss with me in every activity I do.
So I acknowledge it, as much as I can, and make space for it along with the decorations I put up around my home. Because I don't think sadness and joy are mutually exclusive. In fact, I believe that to feel one deeply we must allow ourselves to feel the other just as deeply.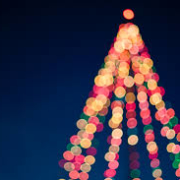 So as we head into the home stretch of the holidays and another transition into a new year, I hope those of you dealing with heartache of any kind know that you are not alone, that it's okay to be sad, and that it's also okay to do the happy things anyway. Feel all the things.
And I hope you have as good a holiday season you can have, and that the new year brings you as many joyful moments as possible.
https://jennaephillippe.com/wp-content/uploads/2018/12/gettyimages-702601049-1510573588-e1545110769925.jpg
240
480
jmphillippe
http://jennaephillippe.com/wp-content/uploads/2015/02/GEARS2-340X156.png
jmphillippe
2018-12-18 02:16:14
2018-12-30 19:04:37
Grief and the Holidays