There is nothing quite like seeing your book in print for the first time. I adore eBooks, and am just as thrilled when someone buys a digital version of my books as when they buy a print one, but actually seeing my books in print does something to me that seeing it digitally just doesn't do. In print, it's tangible, solid. My first memories of books were of course the print kind, and seeing my words as I flip through the pages feels magical.
I am particularly excited because today, the print version of my latest book, The Glitter of Gold, a space age retelling of Rumpelstiltskin and part of the Galactic Dreams Volume 2 boxed set, is being released, and I can't wait for folks to see it because the inside is just so pretty!
I love all the details inside the book, from the font choices to the additional little illustrations found in the section and chapter headings. A quality design can really add something to the way a reader experiences a book, and I am super excited for the experience that readers will have with this book.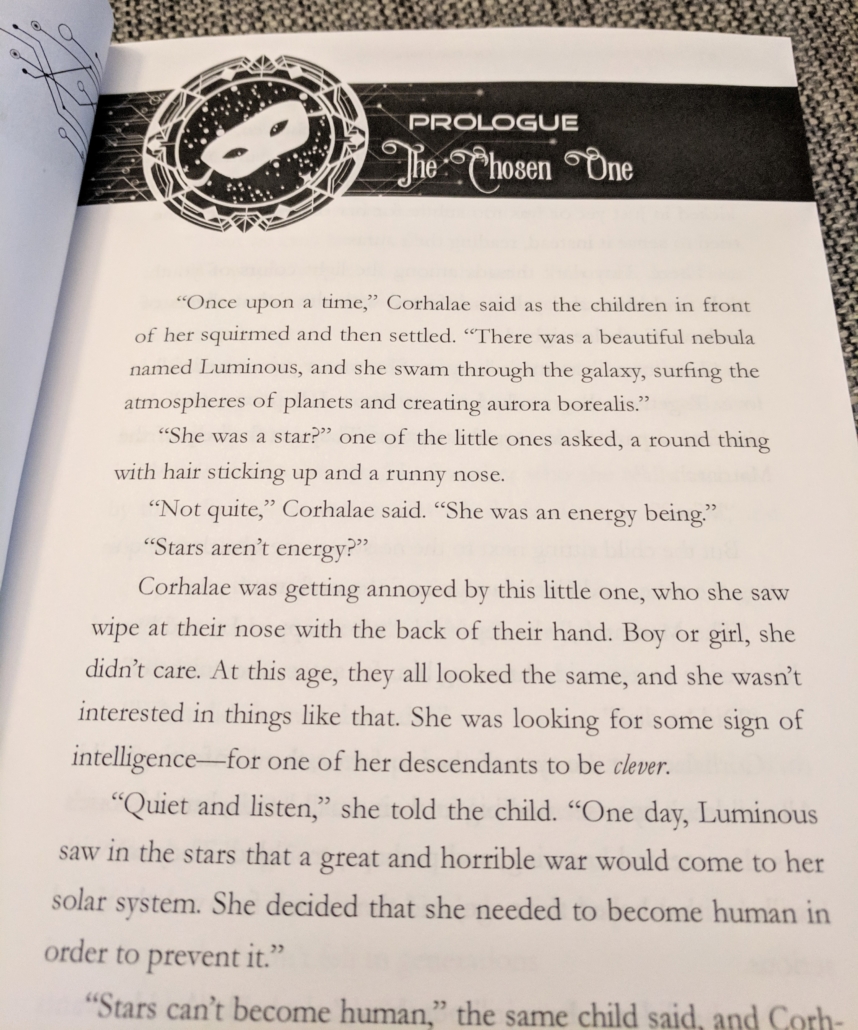 Maybe Bookstagram (taking pretty photos of books for Instagram or other social media) has made me even more aware of just how pretty books can be, but lately I have been thrilled to see what designers are doing to help add to the experience of readers investing money (and shelf space!) on print editions.
So here's to pretty books — may the stories they contain be just as memorable!
https://jennaephillippe.com/wp-content/uploads/2019/01/GD2-Phillippe-400x640.jpg
640
400
jmphillippe
http://jennaephillippe.com/wp-content/uploads/2015/02/GEARS2-340X156.png
jmphillippe
2019-03-26 15:12:57
2019-03-26 15:15:51
Celebrating Pretty Books!