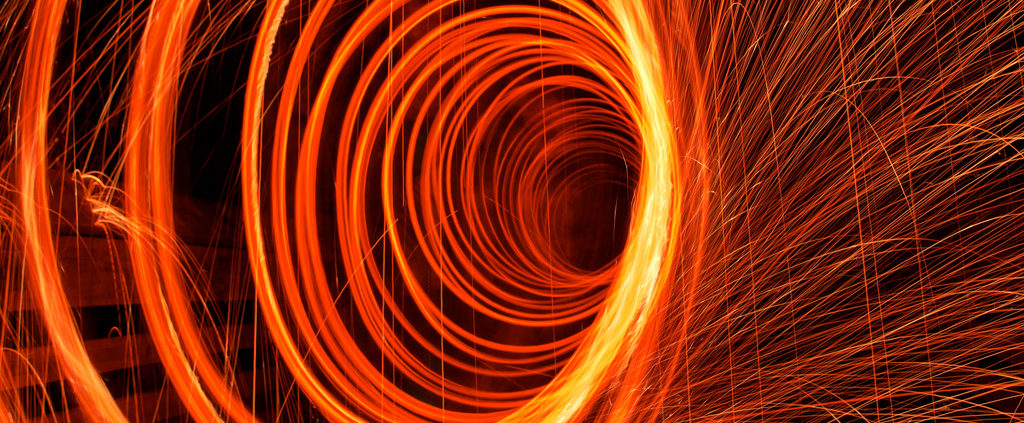 The Vortex of Public Opinion
I have this phrase stuck in my head: "thrust into the vortex of public opinion." It is a misquote from a long-forgotten class I took while studying journalism. I know it's a misquote because thanks to that degree (and everything I learned about citing sources), I knew I couldn't just repeat that phrase and not look it up. Thus, I slid down the Wikipedia rabbit hole on the definitions of libel and defamation, and more specifically, what makes someone a "public figure." I won't bore you with the court cases —Gertz v. Robert Welch, Inc. (1974); Curtis Publishing Co. v. Butts (1967); Associated Press v. Walker (1967), and Hustler Magazine v. Falwell (1988) — or the actual quote (I was pretty darn close for a 15 plus year memory), but why I keep thinking about it: in the modern era of social media, is it time to update the definition? Are we not all, to our friends/fans lists in the hundreds (if not thousands, if your social media game is really on), "thrusting ourselves into the vortex of public opinion"?


Because as various news stories break, everyone seems to jump in to say…something. Sometimes what we say is very personal, and very connected to the big stories trending on Facebook and Twitter. And sometimes we don't know what to say — so we say that we don't know what to say. Sometimes we push forward a quote or meme and let that speak for us. But it seems that once we've entered these semi-public (or fully public, depending on your privacy settings) spaces, the one thing we can't do is not say anything at all. Not just writers or journalists or other actual public figures — most everyone seems to feel this need to weigh in, one way or another.
And yet, weighing in is fraught with its own peril, thanks to comment sections and reposts. Many celebrities have learned this the hard way, and none too few private citizens as well, as they have actually been fired over things they have posted. Other people have found friendships ruined over social media posts (with online unfriending translating to real world unfriending), and still others have found themselves living the reality of the quote:
With all of that in mind, I often find myself hesitating before also entering the vortex of public opinion. I have become increasingly aware over the years that we are all on the cusp of being actual public figures — and as a published author, I likely have already, legally speaking, crossed that line. What we say has real world consequences, and the more we enter the public space, the less protection we have thanks to laws designed to preserve freedom of speech.
Even more than the legal ramifications, I worry about becoming a target. Online harassment and cyber-bullying are very real, and if someone garners the attention of certain groups, they may face extreme levels of it, including doxing (having your personal information such as phone numbers and addresses posted online), and even swatting (sending police or other officials to someone's home through anonymous tips about bomb or other threats).
More, there is that thing that happens where our online interactions with people often out-number our in-person interactions with people, and what you post is also what people assume you are. I often find myself trying to view my various online spaces through the eyes of an outsider and try to figure out who they might think I am. From a marketing standpoint, I want to make sure that my public persona is "on brand." From a safety standpoint,
I want to make sure I am not opening myself up to the vortex, to that crazy unknown where one post or share could send me whirling in a direction I could never have imagined going in. I am responsible for my words, sure, but while I can own my intentions, I have no idea exactly how what I write may impact my readers. More often than not, I find myself not posting anything at all.
But the thing is, a huge part of selling a book is about selling yourself as an author, and not posting doesn't actually help me. I should post more — I know that. But it's a scary vortex out there, and I find myself teetering on the edge, hand hovering over my mouse, taking a moment before I hit "post." Because the Internet never forgets.
https://jennaephillippe.com/wp-content/uploads/2016/06/6912778714_3126dafd74_b.jpg
683
1024
jmphillippe
http://jennaephillippe.com/wp-content/uploads/2015/02/GEARS2-340X156.png
jmphillippe
2016-06-20 02:26:19
2016-06-21 23:29:19
The Vortex of Public Opinion