It's never too late to find your Christmas Spirit.
In this dark comedy inspired by Charles Dickens' A Christmas Carol, Charlene Dickenson has just discovered that she will spend her after-life as a holiday spirit. She must do whatever it takes to become a Ghost of Christmas Past, Present, or Future—helping mortals transform their lives like Ebenezer Scrooge—or end up like Jacob Marley and spend her after-life in chains.  Stuck in a place where the Christmas music never ends and the holiday treats will never make you full, Charlene is going to have to figure out how to let go of her mortal life and embrace the Christmas Spirit.
Now available in paperback and ebook!
There are a few things that mark the Christmas season for me. The first, of course, is finally getting up the decorations. To make that easier, I invested in a decent fake tree a few years back, which means I don't have to worry about how to get a tree home (after the year I […]
Back in July, I wrote about my struggle to step out of my comfort zone and take a risk on a holiday-themed story. I really pushed myself to get this out on time, and am very grateful to all the folks who supported me while I did so. I have never had to work through resistance more […]
Summer has never been my favorite time of year, as I am not someone that does well in the heat (and the summers keep getting hotter). But I am also working on several projects at once…and struggling. My progress has been slow, my motivating waning, and my desire to just get to what I'm trying […]
Sign up for a free copy!
I have teamed up with Bethany Maines and Karen Harris Tully to bring you a sci-fi anthology like no other. Featuring three novellas inspired by Mulan, Thumbelina, and Sleeping Beauty, all set in space, this collection reimagines fairy tales for a new age—the future.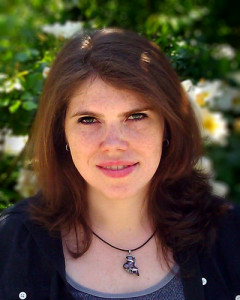 J.M. Phillippe spent the early part of her life in the deserts of Santa Clarita, California where she learned about fire season and idolized She-Ra; her adolescent/young adult years in the ever-green Seattle suburbs where she gained an appreciation for walking in the rain and earned a degree in Journalism and Creative Writing; and her early twenties in Los Angeles where she tried to make a go of it as a freelance writer and thus learned a great deal about being an administrative assistant before ending up in public relations. Then she did the most LA thing she could think of — she moved across the country to go to graduate school in New York City. She has settled in Brooklyn, New York and became a licensed clinical social worker. She spends her free-time binge-watching quality TV, drinking cider with her amazing friends, and learning the art of radical self-acceptance, one day at a time.