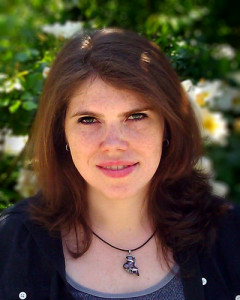 Jennae Phillippe spent the early part of her life in the deserts of Santa Clarita, California where she learned about fire season and idolized She-Ra; her adolescent/young adult years in the ever-green Seattle suburbs where she gained an appreciation for walking in the rain and earned a degree in Journalism and Creative Writing; and her early twenties in Los Angeles where she tried to make a go of it as a freelance writer and thus learned a great deal about being an administrative assistant before ending up in public relations. Then she did the most LA thing she could think of — she moved across the country to go to graduate school in New York City. She has settled in Brooklyn, New York and became a licensed masters social worker and works as a family therapist. She spends her free-time decorating her tiny apartment to her cat Oscar Wilde's liking (which consists of having lots of interesting things to lay on), drinking cider at her favorite British-style pub, and training to be the next Karate Kid, one wax-on at a time.
My debut novel, Perfect Likeness, a contemporary fantasy fiction novel published by Blue Zephyr Press  is now on sale!
Check out my reviews on Goodreads:
A funny tale about depression? This one is it. When Ally wakes up one morning to find that her fantasy self is now talking to her from the mirror she realizes that she's in deep trouble. Is it mental illness, magic, a combination of the two? Ally must fight to save herself (and her friends) from being banished into a fantasy life that no real person could survive. Loved this zippy tale of a girl dealing with a fairy tale menace and mental illness at the same time. – Bethany Manies, author of the Carrie Mae mystery series.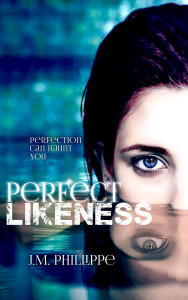 Earlier this month, fellow Stiletto Gang author Bethany Maines posted a great blog about how she organizes her novels using spreadsheets and graphs — all online! I was super impressed. And then intimidated. Because my organization of a novel looks a lot more like this: I do start out trying to be super organized. I […]
Check me out! My first press for Perfect Likeness. Author Bethany Maines interviewed me for the Stiletto Gang, a mystery/romance blog. Check out the interview here!
Dear Readers, When I first started this particular version of my blog, I had such high hopes of making and keeping to a regular posting schedule. The more time that passed from my last blog post, the more guilt I felt, and the harder it was to come up with a topic to write about. Every […]