Welcome to the universe of Galactic Dreams, where fairy tales are reimagined for a new age—the future.
In each Galactic Dreams novella you'll find an old tale reborn with a mixture of romance, technology, aliens and adventure. But beware, a perilous quest awaits behind every star and getting home again will depend on a good spaceship, true love, and maybe just a hint of magic. Galactic Dreams is a unique series of science-fiction novellas from Blue Zephyr Press featuring retellings of classic tales from different authors, all sharing the same universe, technology, and history.
Aurora One is a new spin on the classic Sleeping Beauty story: Princess Chavri Aisling is on a space mission to help her people find the other lost colonies of Earth when a terrifying discovery leaves her frozen. Resuscitated by the least-likely prince over three generations later, Chavri has one chance to save what's left of her province from invasion, and the love of her life from a fate worse than death.
I am a know-it-all. This is not a confession I make likely, because being called a know-it-all when I was growing up was not a positive experience. And yet, I couldn't help myself. I liked knowing things. I still like knowing things. It goes deeper than needing something to feel superior about (I know something […]
I've been hitting the keyboard hard lately, and even though I have adjusted  my set up with cushions and things like that, there is still no escaping the fact that extended time writing is hard on the body. Healthy body movement is one of the things I struggle with most. I have a tendency to […]
Two days before Christmas, I had to put my beloved cat Oscar down. The holidays have been hard for me for a very long time. Grief is like a shadow that is always with you, but changes size and shape depending on what light is around. On the brightest moments of the brightest days, the […]
New Short Story!

Check out my new short story, Plane Signals, a contemporary romance featuring a guy, a girl, and the four inches of space their arm rest shares at twenty-thousand feet. Is he interested or is it just the airline shoving him into Meagan's personal space? If only she had some…Plane Signals.
Enter your email to sign up for my mailing list and get a free digital copy!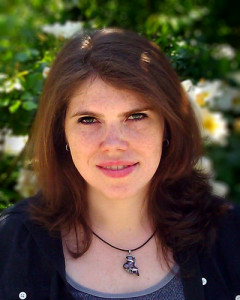 J.M. Phillippe spent the early part of her life in the deserts of Santa Clarita, California where she learned about fire season and idolized She-Ra; her adolescent/young adult years in the ever-green Seattle suburbs where she gained an appreciation for walking in the rain and earned a degree in Journalism and Creative Writing; and her early twenties in Los Angeles where she tried to make a go of it as a freelance writer and thus learned a great deal about being an administrative assistant before ending up in public relations. Then she did the most LA thing she could think of — she moved across the country to go to graduate school in New York City. She has settled in Brooklyn, New York and became a licensed clinical social worker. She spends her free-time binge-watching quality TV, drinking cider with her amazing friends, and learning the art of radical self-acceptance, one day at a time.