My debut novel, Perfect Likeness, a contemporary fantasy fiction novel, is being published by Blue Zephyr Press in September 2015. Check out this space for more information as we get closer to the release date!
Perfection can haunt you. When a woman who lives in a fantasy world starts to be haunted by the fantasy version of herself, she has to learn to fight for the life she never knew she wanted.
Dear Readers, Let us start with a confession: I do not like beer. In fact, for the longest time, I did not like the taste of alcohol at all. My first alcoholic drink that I remember ever fully trying was a Zima my elder brother had procured for me. I was maybe 16 or 17. […]
I didn't start out life wanting to be a social worker. Honestly, I had no idea what a social worker did, and certainly never had any aspirations to pursue a career in the field. I had graduated with a dual degree in English (creative writing) and Journalism, and was convinced that I was on the […]
Writers write. It is the most passed on wisdom of every book, blog, article, podcast, interview, or novelty mug about writing. Writer's write. They do it every day. They do it with a passion and a drive akin to that of breathing. They write because they cannot help themselves; they would be lost if they […]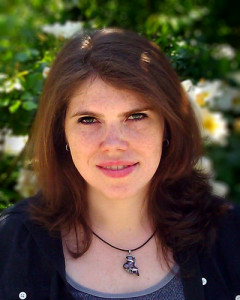 Jennae Phillippe spent the early part of her life in the deserts of Santa Clarita, California where she learned about fire season and idolized She-Ra; her adolescent/young adult years in the ever-green Seattle suburbs where she gained an appreciation for walking in the rain and earned a degree in Journalism and Creative Writing; and her early twenties in Los Angeles where she tried to make a go of it as a freelance writer and thus learned a great deal about being an administrative assistant before ending up in public relations. Then she did the most LA thing she could think of — she moved across the country to go to graduate school in New York City. She has settled in Brooklyn, New York and became a licensed masters social worker and works as a family therapist. She spends her free-time decorating her tiny apartment to her cat Oscar Wilde's liking (which consists of having lots of interesting things to lay on), drinking cider at her favorite British-style pub, and training to be the next Karate Kid, one wax-on at a time.