On Sale Now:
My debut novel, Perfect Likeness, a contemporary fantasy fiction novel published by Blue Zephyr Press  is available for purchase on Amazon.
Check out my reviews on Goodreads:
A funny tale about depression? This one is it. When Ally wakes up one morning to find that her fantasy self is now talking to her from the mirror she realizes that she's in deep trouble. Is it mental illness, magic, a combination of the two? Ally must fight to save herself (and her friends) from being banished into a fantasy life that no real person could survive. Loved this zippy tale of a girl dealing with a fairy tale menace and mental illness at the same time. – Bethany Manies, author of the Carrie Mae mystery series.
Anyone who tells you that writing is a solitary activity is telling tales. Even ignoring the number of published authors who are actually writing teams (such as The Stiletto Gang's own Sparkle Abbey), and others who use ghost writers, no writer I have ever met has ever been published without a high level of […]
I have been reading comments on stories about Drumpf's outrageous lie over the weekend that Obama had Drumpf Tower wire-tapped and here is how it seems to go: Drumpf wouldn't have said it if he didn't think it was true, which means there is proof of it, and we need an investigation to find that proof […]
  I have been thinking a lot about relative experience. "Relatively speaking" is a phrase we toss around casually, an improvised rescaling of any given comparison. Hidden in the phrase is an acknowledgement that the scale of comparison has been significantly reduced to include a limited range of possible experiences or perceptions of reality, and […]
New Short Story!

Check out my new short story, The Sight, a contemporary fantasy and winner of the first round of a short story contest: "A chance encounter on a bus leads a woman passing as an economics professor down a path she knows she can't follow."
Available for purchase on Smashwords and Amazon now for only 99 cents. Want a free download? Sign up with Blue Zephyr Press and get a coupon code for a free download by entering your email here. Once I get your email, I'll send you a free copy of The Sight.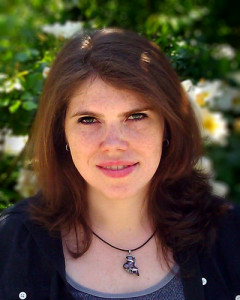 J.M. Phillippe spent the early part of her life in the deserts of Santa Clarita, California where she learned about fire season and idolized She-Ra; her adolescent/young adult years in the ever-green Seattle suburbs where she gained an appreciation for walking in the rain and earned a degree in Journalism and Creative Writing; and her early twenties in Los Angeles where she tried to make a go of it as a freelance writer and thus learned a great deal about being an administrative assistant before ending up in public relations. Then she did the most LA thing she could think of — she moved across the country to go to graduate school in New York City. She has settled in Brooklyn, New York and became a licensed masters social worker and works as a family therapist. She spends her free-time decorating her tiny apartment to her cat Oscar Wilde's liking (which consists of having lots of interesting things to lay on), drinking cider at her favorite British-style pub, and training to be the next Karate Kid, one wax-on at a time.