On Sale Now:
My debut novel, Perfect Likeness, a contemporary fantasy fiction novel published by Blue Zephyr Press  is available for purchase on Amazon.
Check out my reviews on Goodreads:
A funny tale about depression? This one is it. When Ally wakes up one morning to find that her fantasy self is now talking to her from the mirror she realizes that she's in deep trouble. Is it mental illness, magic, a combination of the two? Ally must fight to save herself (and her friends) from being banished into a fantasy life that no real person could survive. Loved this zippy tale of a girl dealing with a fairy tale menace and mental illness at the same time. – Bethany Manies, author of the Carrie Mae mystery series.
Two days before Christmas, I had to put my beloved cat Oscar down. The holidays have been hard for me for a very long time. Grief is like a shadow that is always with you, but changes size and shape depending on what light is around. On the brightest moments of the brightest days, the […]
I have had a very frustrating week, followed by a frustrating weekend. I suppose part of this is the nature of the holiday season — too many things squeezed into too little a space of time. Part of this is connected to my day-job and what feels like a never-ending and overwhelming work load. And […]
Sometimes, I feel stuck. Sometimes, all I have in me is a stream of consciousness dump… I am fumbling for words, searching my memory for rich sensory details, imagery and metaphor, a perfect picture painted with perspicacity, brought forth from my fertile imagination. I am new again, raw, an amateur who is just barely beginning […]
Free Short Story!

Check out my new short story, The Sight, a contemporary fantasy and winner of the first round of the NYC Midnight 2017 Short Story Challenge: A chance encounter on a bus leads a woman passing as an economics professor down a path she knows she can't follow. Her slip-up could cost her, and her people, everything they have worked for.
Sign up for my mailing list and get a free download by entering your email. Once you sign up, you'll get a link to download your free copy of The Sight.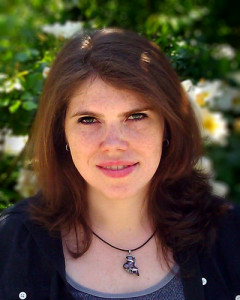 J.M. Phillippe spent the early part of her life in the deserts of Santa Clarita, California where she learned about fire season and idolized She-Ra; her adolescent/young adult years in the ever-green Seattle suburbs where she gained an appreciation for walking in the rain and earned a degree in Journalism and Creative Writing; and her early twenties in Los Angeles where she tried to make a go of it as a freelance writer and thus learned a great deal about being an administrative assistant before ending up in public relations. Then she did the most LA thing she could think of — she moved across the country to go to graduate school in New York City. She has settled in Brooklyn, New York and became a licensed masters social worker and works as a family therapist. She spends her free-time decorating her tiny apartment to her cat Oscar Wilde's liking (which consists of having lots of interesting things to lay on), drinking cider at her favorite British-style pub, and training to be the next Karate Kid, one wax-on at a time.