My debut novel, Perfect Likeness, a contemporary fantasy fiction novel, is being published by Blue Zephyr Press in September 2015. Check out this space for more information as we get closer to the release date!
Perfection can haunt you. When a woman who lives in a fantasy world starts to be haunted by the fantasy version of herself, she has to learn to fight for the life she never knew she wanted.
On March 28th, 2013, my mother died. She died in a hospital. It was the third time she had flat-lined, and the all the efforts of all the doctors couldn't bring her back. My step-father had called me in the middle of dinner, sometime after the second time she was brought back; he left a […]
I have a social work crush. A few years back, when I was first starting out as a social worker, I discovered this TED Talk: [ted id=1042 lang=en] Not only did I completely connect with Brené Brown's ideas, I found a role model for the type of social worker I wanted to be, the kind that […]
Dear Readers, Magners is a lie. Yes dear readers, the original name of Magners and how it is known in its native Ireland is not actually Magners. It is called Bulmers. I… I can't even…. So the story goes that the cider that we know in the United States as Magners was first created in […]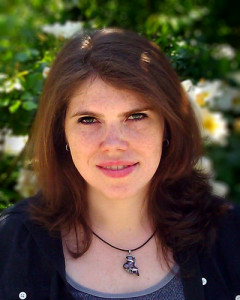 Jennae Phillippe spent the early part of her life in the deserts of Santa Clarita, California where she learned about fire season and idolized She-Ra; her adolescent/young adult years in the ever-green Seattle suburbs where she gained an appreciation for walking in the rain and earned a degree in Journalism and Creative Writing; and her early twenties in Los Angeles where she tried to make a go of it as a freelance writer and thus learned a great deal about being an administrative assistant before ending up in public relations. Then she did the most LA thing she could think of — she moved across the country to go to graduate school in New York City. She has settled in Brooklyn, New York and became a licensed masters social worker and works as a family therapist. She spends her free-time decorating her tiny apartment to her cat Oscar Wilde's liking (which consists of having lots of interesting things to lay on), drinking cider at her favorite British-style pub, and training to be the next Karate Kid, one wax-on at a time.